Welcome to
Dimitrios Village Beach Resort
Dimitrios Village Beach Resort welcomes you to a fulfilling experience and encourages you to create your own summer story to tell.
This premium family resort is a symbol of comfort and happiness with its modern rooms and suites
Dimitrios Village Beach Resort it is also the epitome of all inclusive, since the Resort's services, from the main restaurant, the snack-restaurant, the bar, the outdoor pools and the indoor pool along with kid's entertainment, are free to use for its guests.
Create unforgettable memories for your children in our Kids Club. Focus on the powerful, euphoric, magical, beautiful parts of life and the universe will keep giving them to you!
Each room is meticulously designed to offer a haven of relaxation and tranquility during your stay. Our spacious suites offer a variety of options to cater to your individual needs. Our rooms feature modern amenities, plush bedding, and tasteful decor to create a welcoming atmosphere.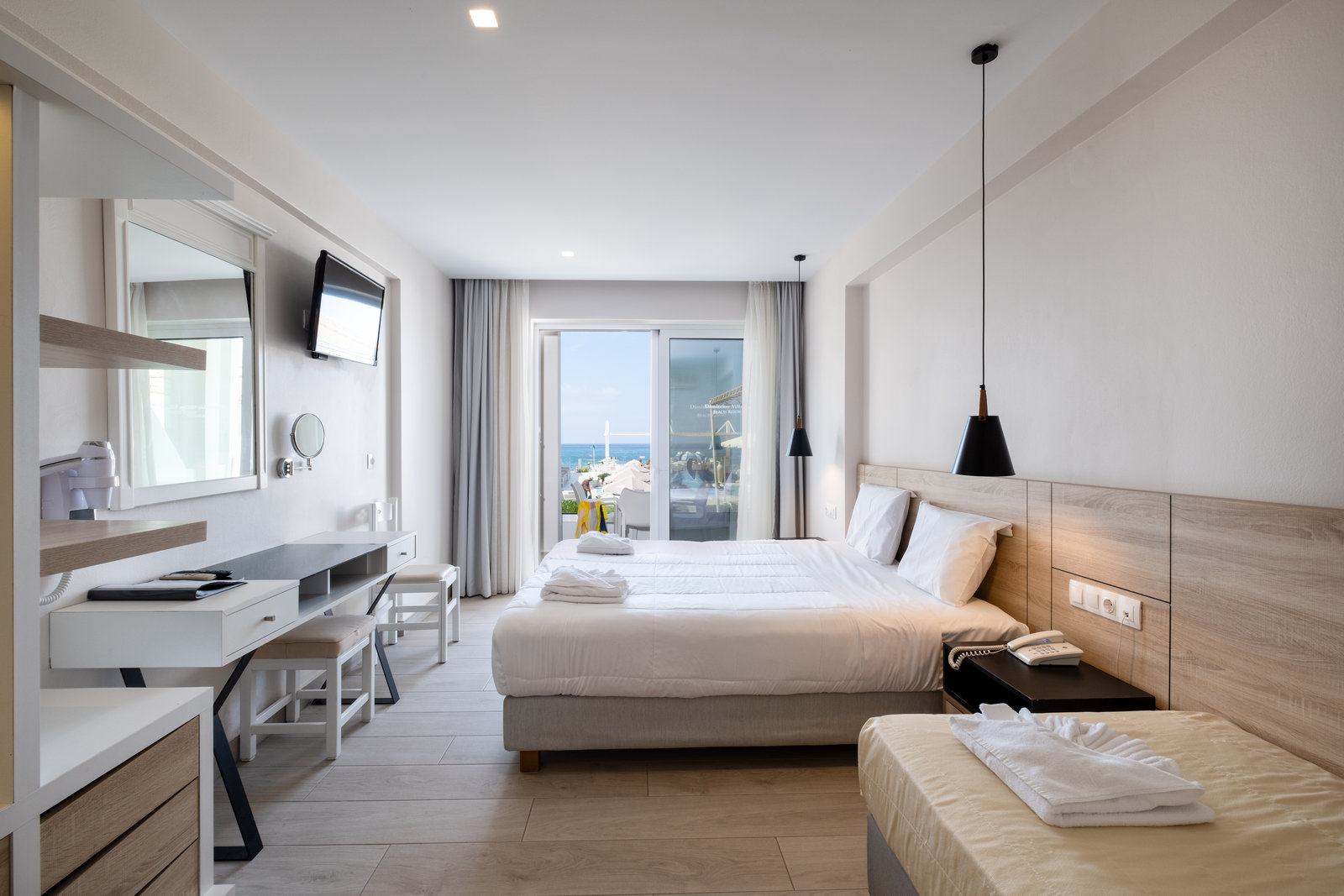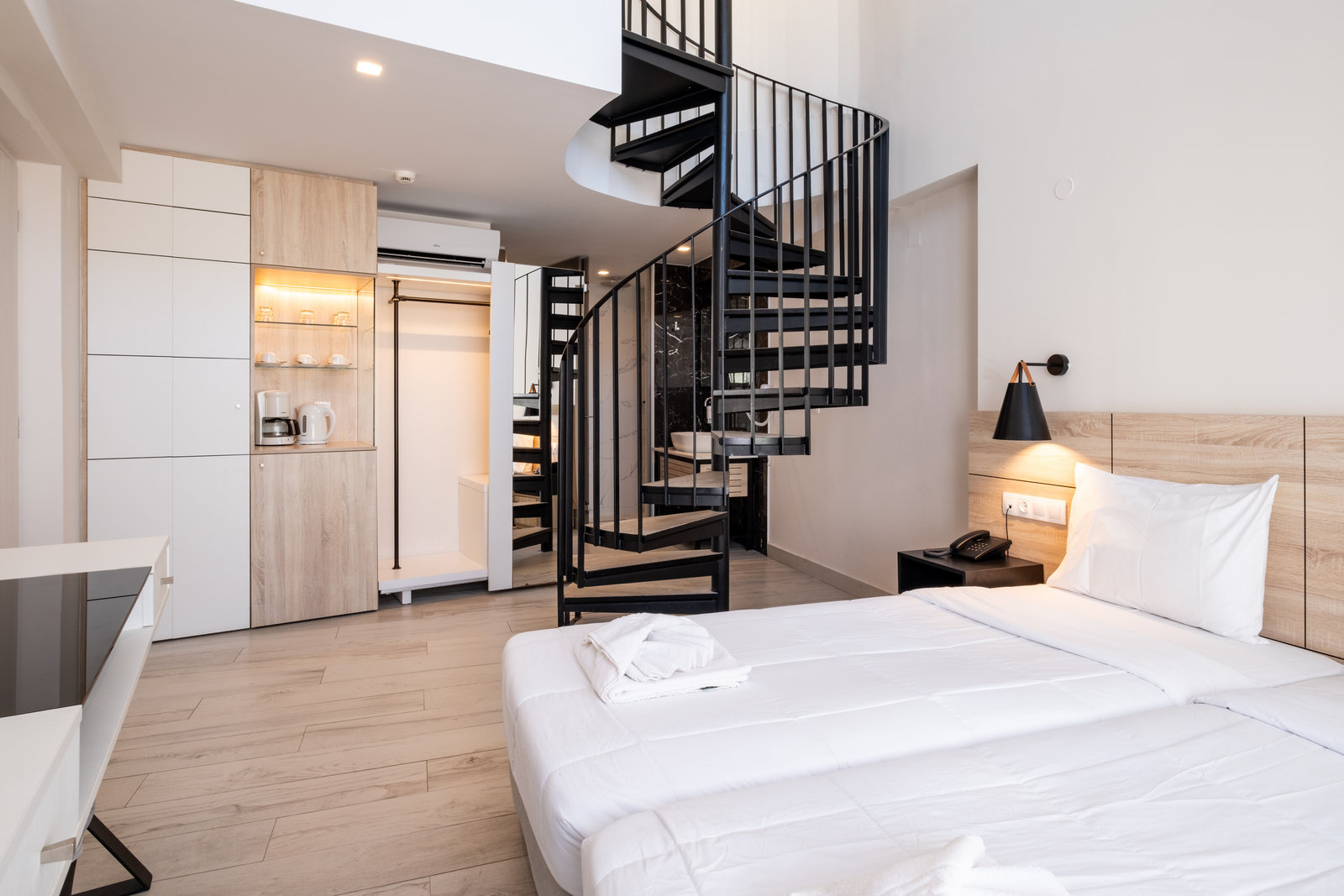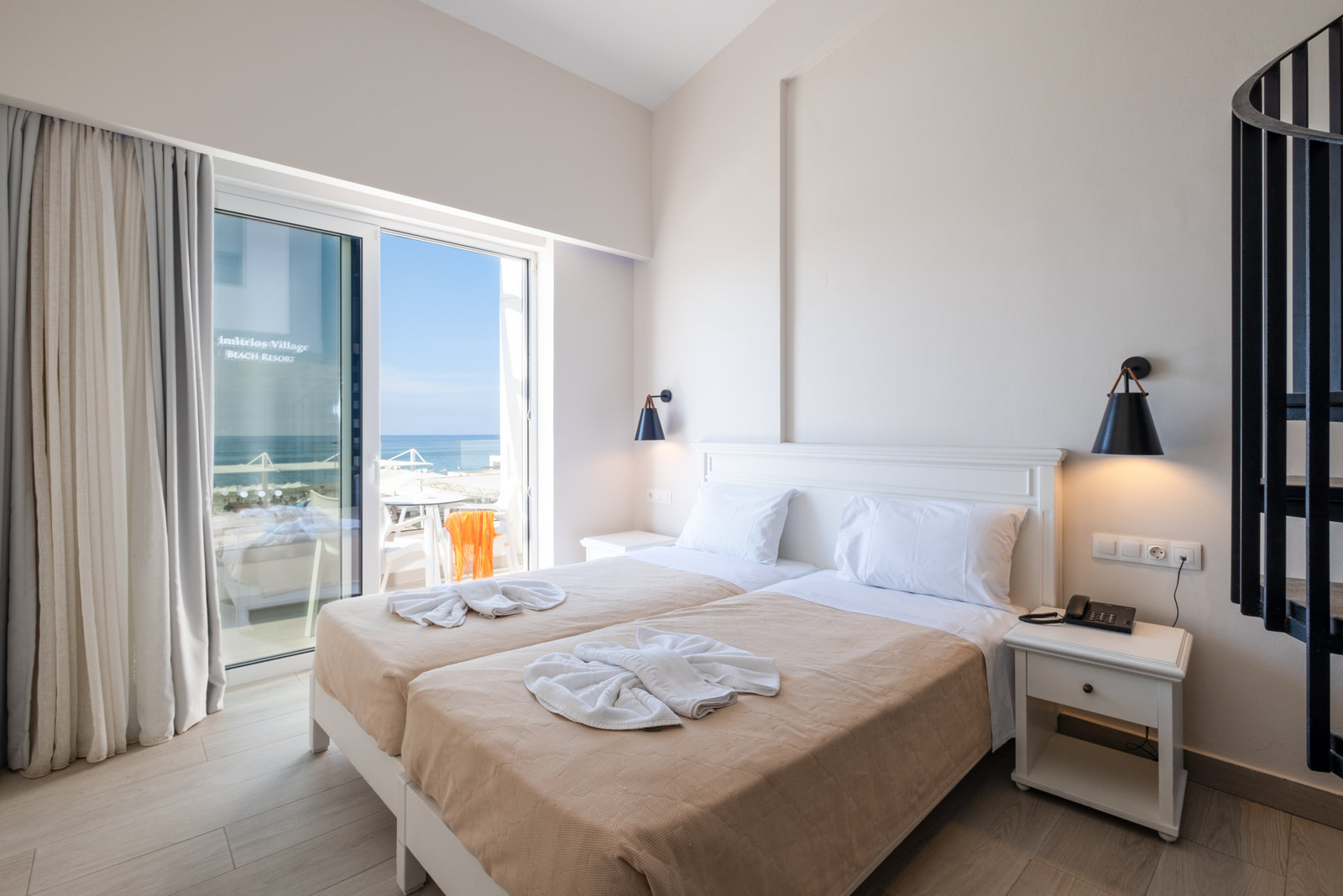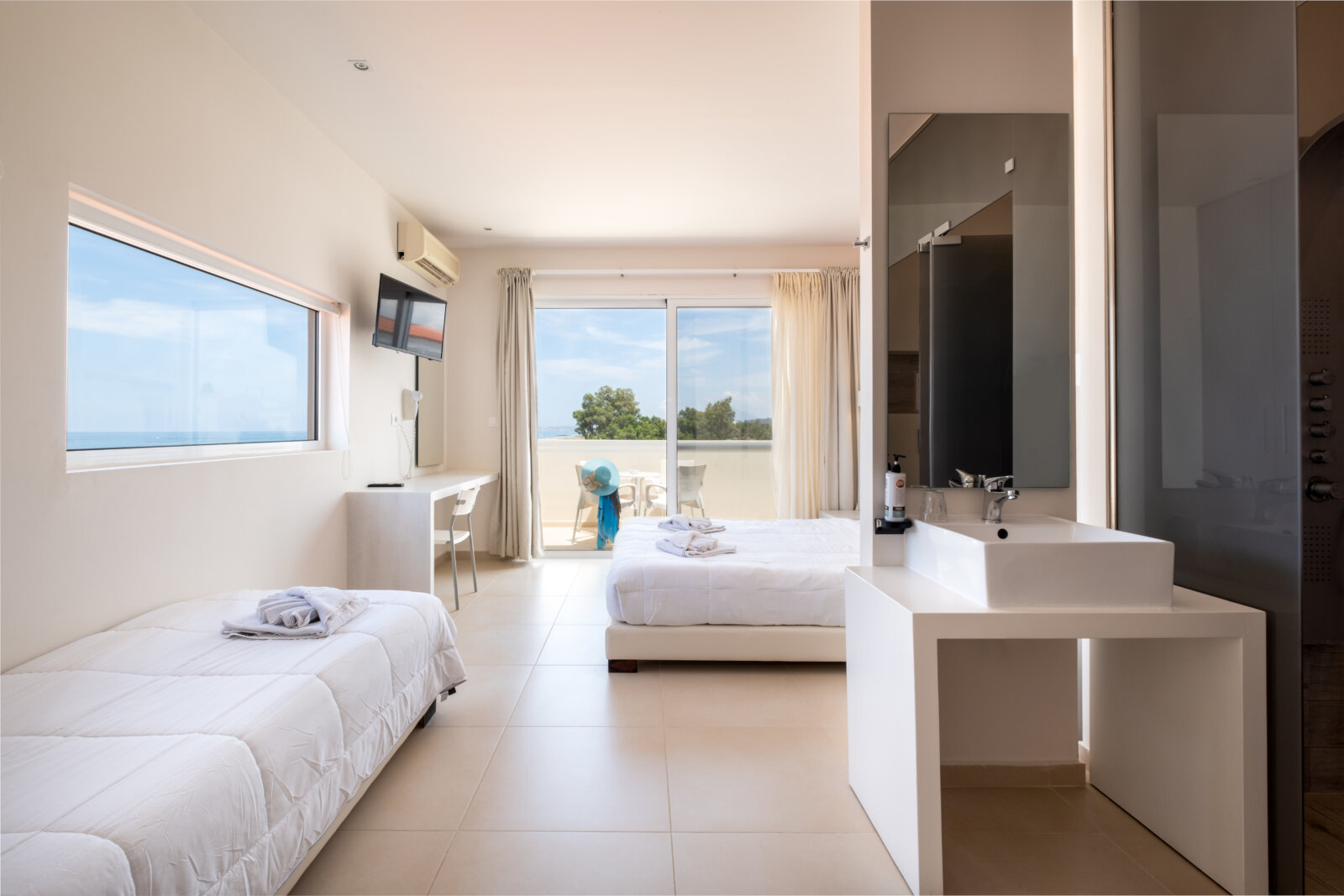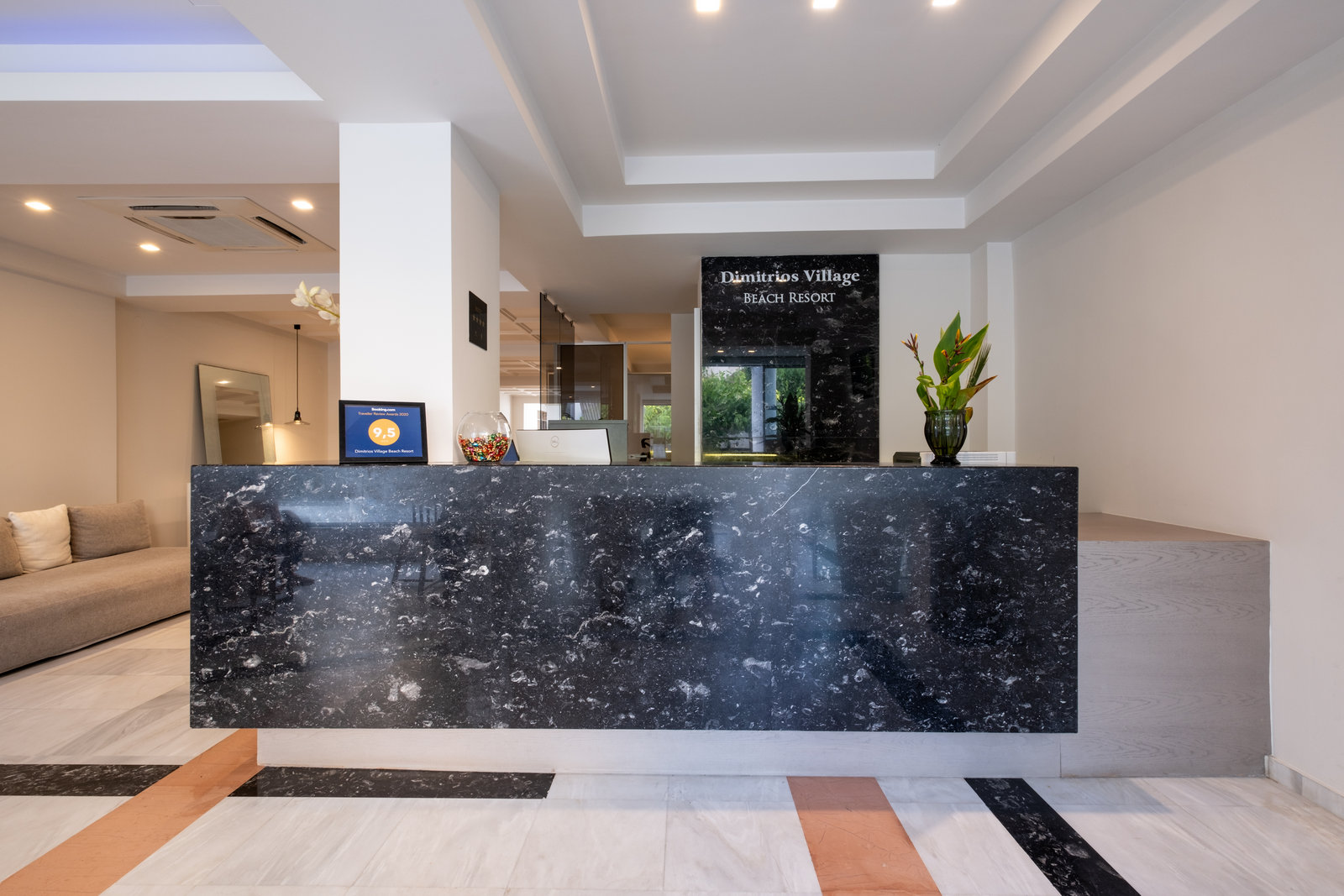 I visited the hotel with my family (3 and 5 years old kids) and we really enjoyed a wonderful weekend! Plenty of facilities for our kids, kind staff, good food, maizonette type room perfect with the proper privacy for the couple on the upper floor! Value for money choice! We definately will go again!
Eva Borboudaki
Tripadvisor
We spent 8 days here with family including 4 children aged 3 years to 9 years. First impressions were very positive, friendly and helpful check-in, and personal attention, including being invited to take our lunch immediately on arrival. The complex is spotlessly clean, very well laid out, and exceptionally suitable for families and children.
I recently had the pleasure of staying at the charming Dimitrios Village in Rethymno, Greece, and it was an experience worth cherishing. From the moment I arrived, I was greeted with warm hospitality and outstanding service that left a lasting impression. I would particularly like to express my heartfelt gratitude to Ioannis, the hotel manager, whose kindness and attentiveness made my stay truly exceptional.
We have stayed 5 nights at this beautiful hotel. The room are nice, big and modern. The hotel has some nice pools and a private beach. The food at the restaurant is delicious and the dining room is big with nice sea view. The hotel staff are friendly and professional especially Yanis the front desk manager, Very recommended!
 Our skilled chefs meticulously prepare each dish using the finest ingredients, showcasing a fusion of global and local cuisines that will tantalize your taste buds.
Complementing the gastronomic experience, our stylish bars offer an array of handcrafted cocktails, premium wines, and refreshing beverages to quench your thirst.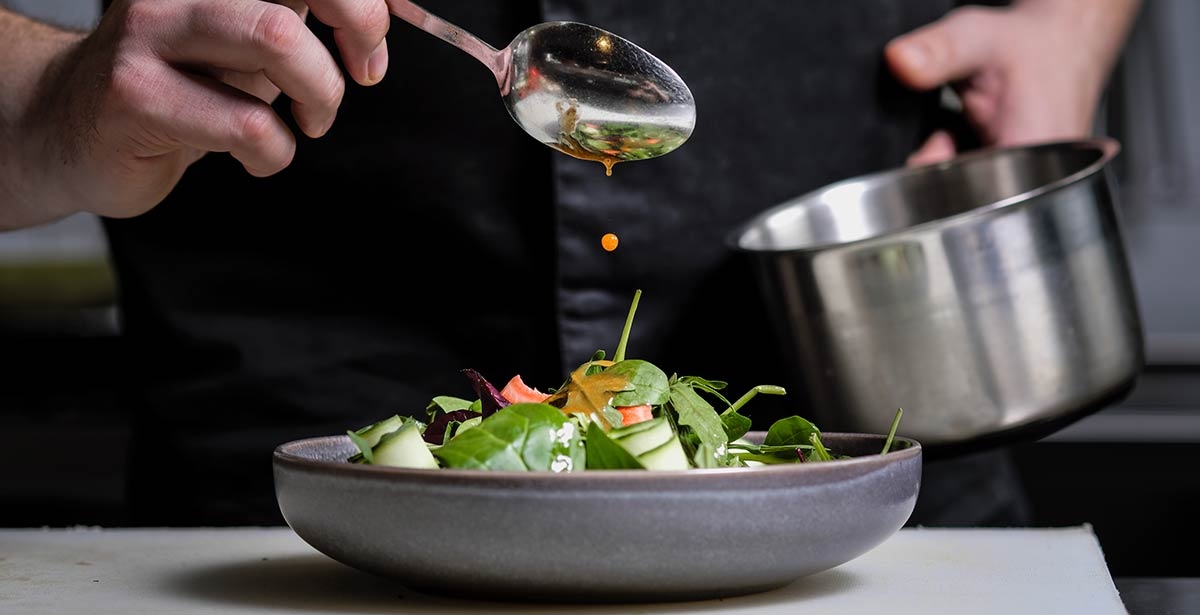 Reasons to book Dimitrios Village Beach Resort